Painting our room.
As most of you know...we decided to do a gray and yellow color scheme. So pretty and classic.
The problem was what gray... We went to Home Depot and looked at the different grays. I wanted one with a cooler undertone...not beige. The Hubs and I looked at allllllllllllll the different colors and then decided we wanted a bit darker gray in the bedroom. NOT super dark but not the light gray we're going to put throughout the house. So...after a lot of debate, this is the color we settled on.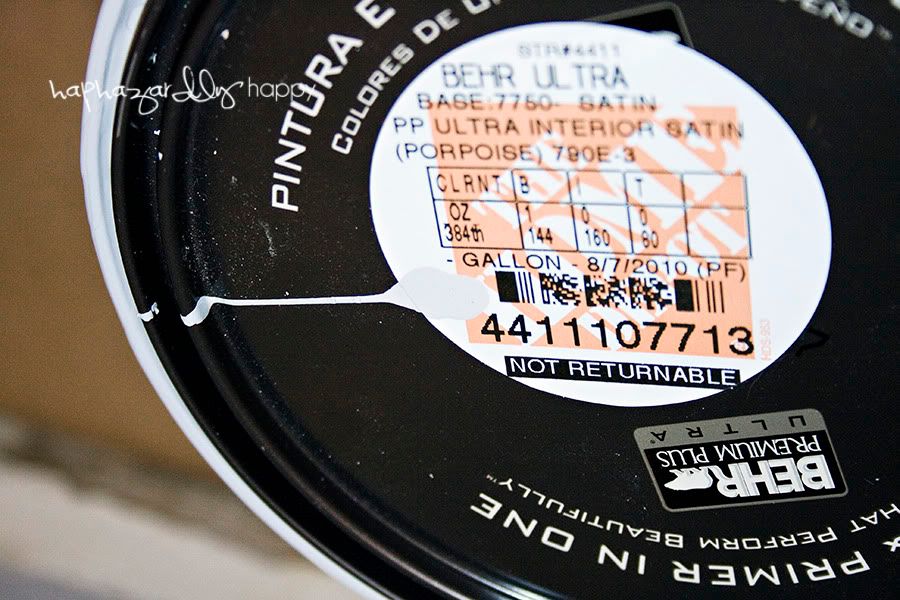 Sorry for the odd angle, I realized this was the only picture that had the color on it. If you can't really see it, it is Behr's Porpoise color.
We got home...prepped the area...for fun, here is a picture of my floor...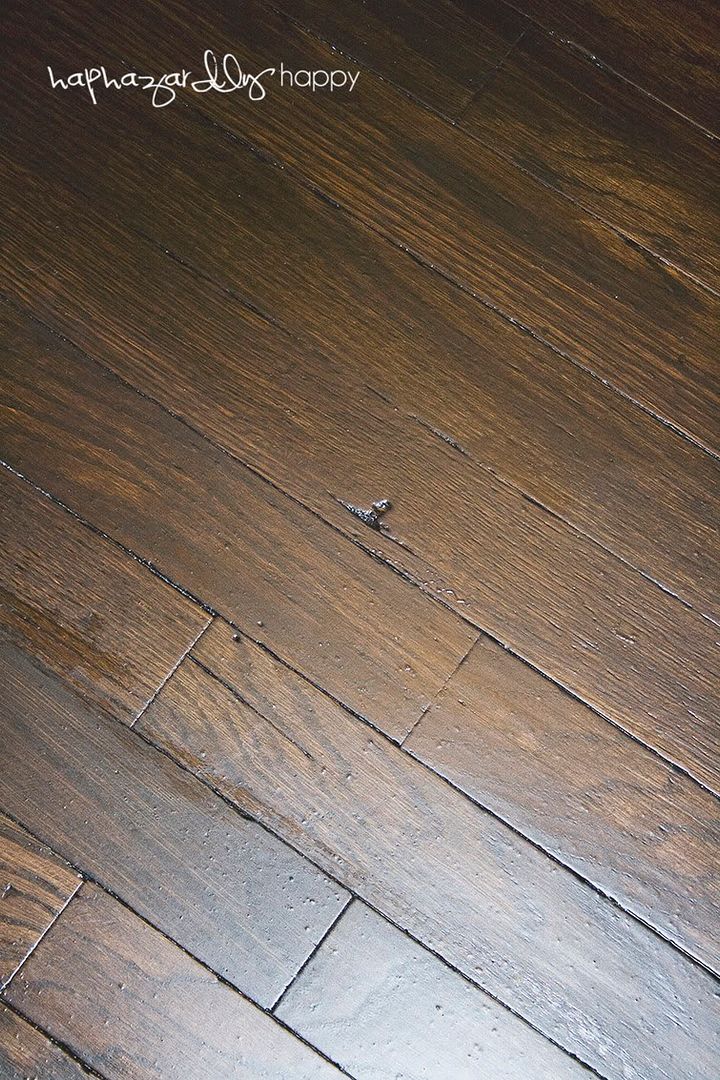 Pretty huh? We decided not to fix any of the imperfections of the wood because I like aged wood.
ANYWAY! So we protected our pretty wood and and started painting. We also found out that Behr has a new product...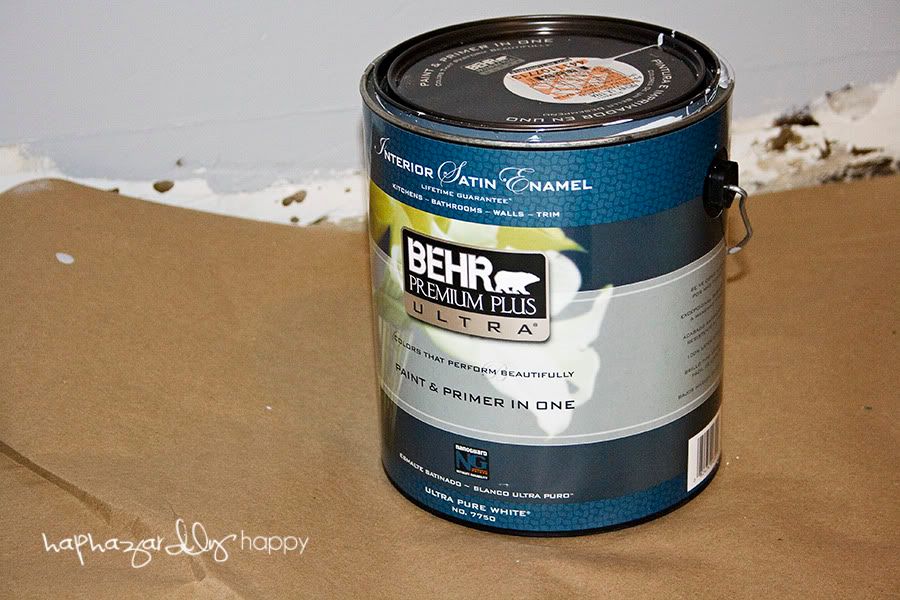 Behr's paint and primer in one.
Awesome! We could skip a step. And after 2 weeks of living in the front room...we were all for anything that makes our work go by quicker.
The tools that we used where just a paint brush, a roller, and our wonderful aluminum painting tray.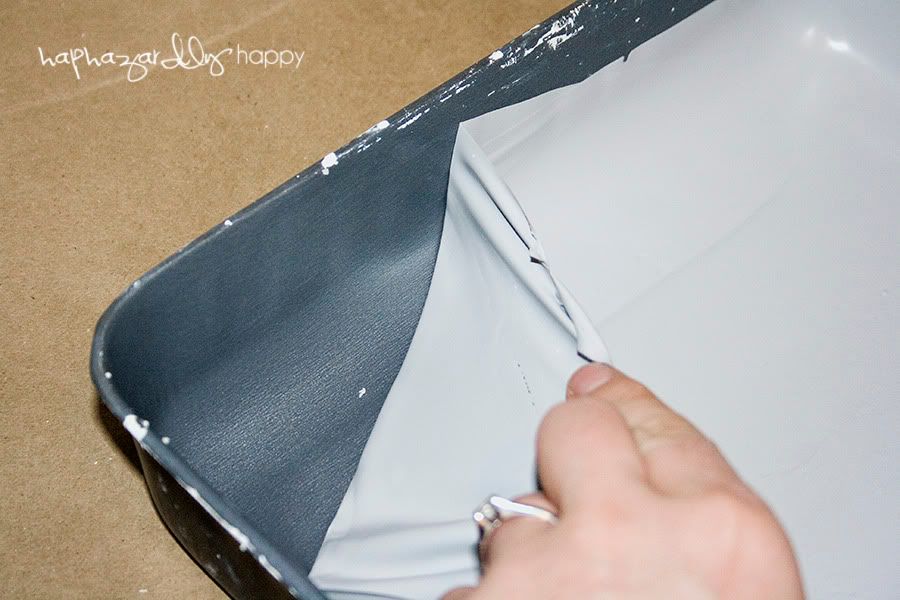 This is our FAVORITE painting tray ever. You just let whatever is in it dry and it just peels right off! We bought ours at Lowes about 5 years ago and have been using it ever since. So I don't know the brand name...but I think most hardware stores have them.
It was kinda strange because since the paint primes at the same time, it's goes on completely uneven. Parts were lighter where we just applied it but then other parts were darker as it was drying out. We were a little concerned but whatever. It did dry really quickly and it did dry evenly. We fell in love with the color after we were done and we're sooooooooooo happy with it!
This is our before...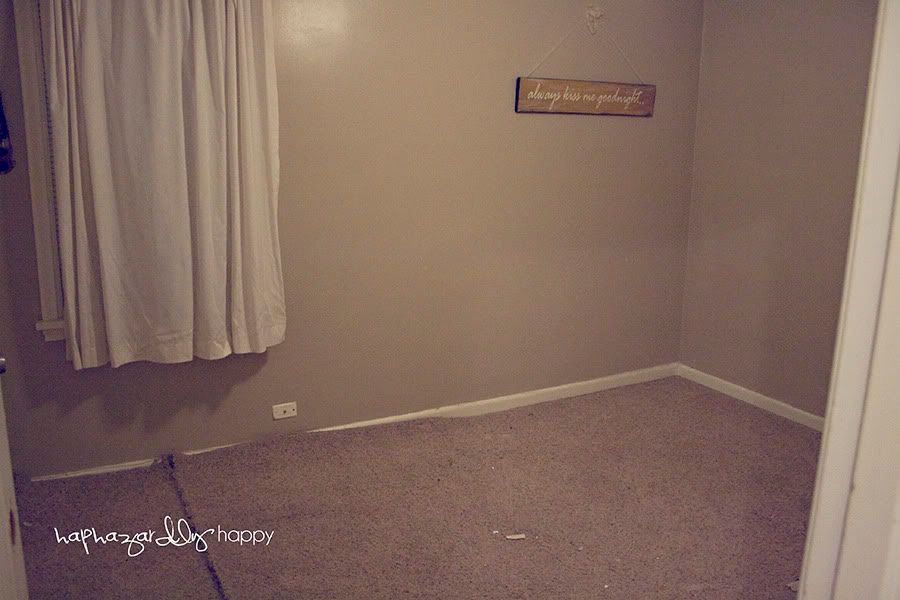 And..............after!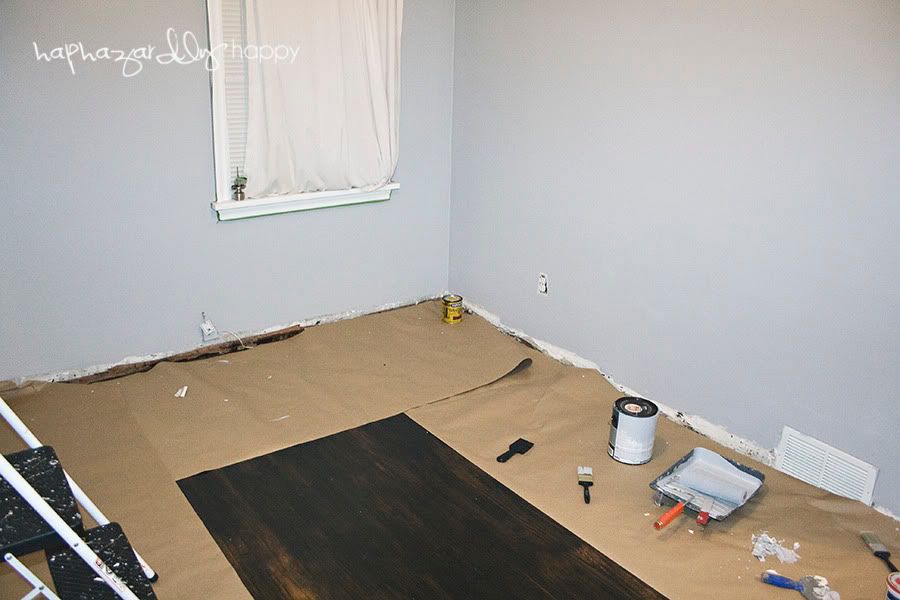 I love it. I think it is so pretty! And I think it looks AWESOME with the dark wood floor and the white trim. Very clean and crisp.