I love when holidays are in the middle of the week...it really breaks up the monotony.
Our fourth was spent at the in-law's.
And what made it a true holiday for us?
The fact that they have a gigantic slip and slide.
Lets just say I heard a lot of this...
And saw a lot of this...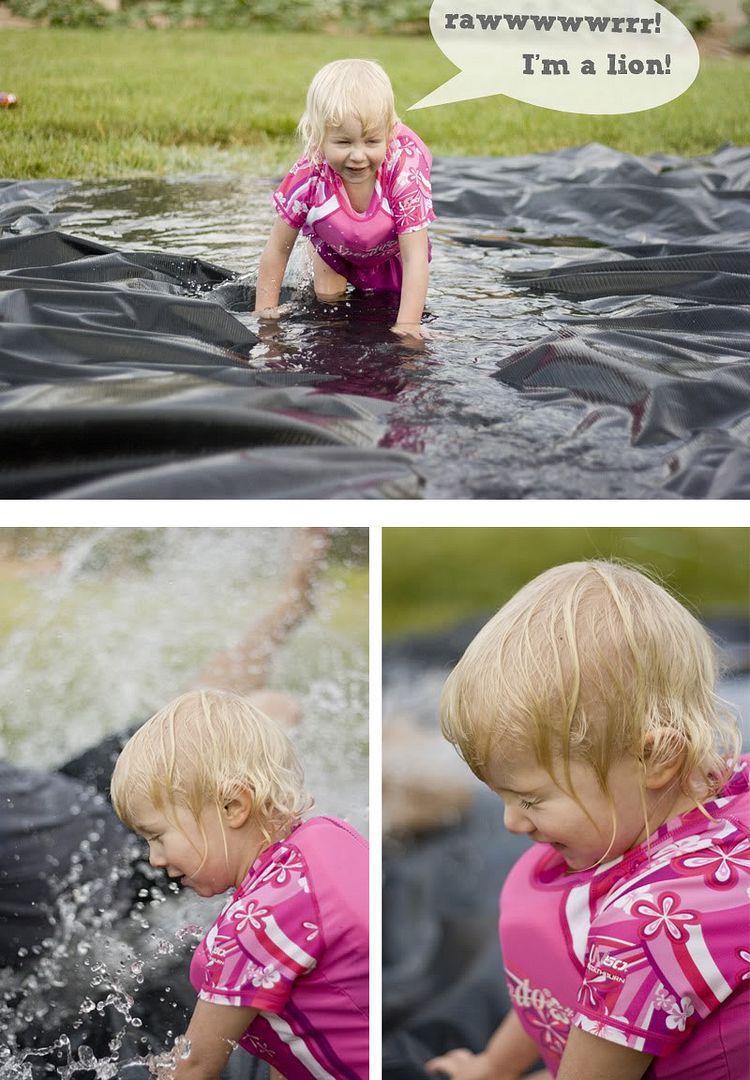 Don't you love her life jacket swim suit? It was actually great because it provided some extra padding for the slide part of things. :)
All in all it was quite relaxing and nice.
Plus...when you get to share it with my two cuties...yup, life couldn't get any better.