Today's Princess Party explanation
...the tissue paper pom poms.
...but first I have to answer a question about yesterday's post about the length of my banner. I just used the length of the roll of ric rac (it was about 6.5 feet...I think) and it was PERFECT. It really depends on the area you are going to put the banner. Mine was going over a wide entrance to the dining room and fit perfectly. I would measure the area you are going to put it and then decide based on that.
NOW! On to pom poms!
I've made these before and I absolutely love them. I think they just add so much to a previously empty space. In our case, there was a banister separating the family room from the dining room. It just looked empty and PERFECT for our pom poms.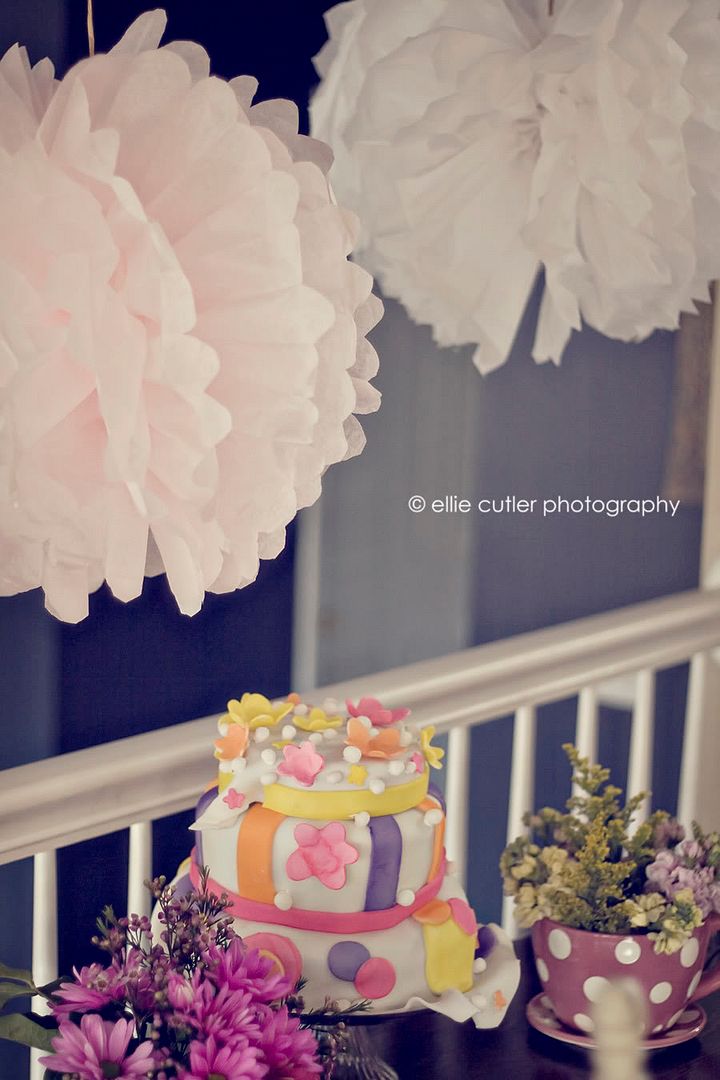 I honestly didn't take any pictures during the process of making them so I'm really going to refer you to Martha Stewart's website where she gives a very detailed tutorial complete with pictures. You can click
HERE
to see it.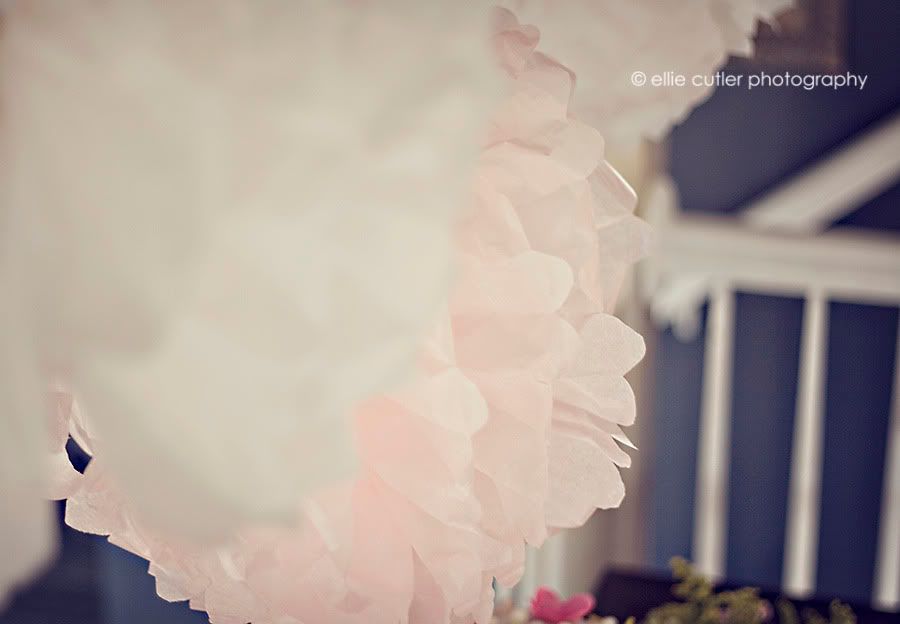 I will tell you...working with wire can be kinda dangerous. The first time I made them I poked myself and bled all over my white pom pom. My sister-in-law did the same but she managed to contain her blood and saved her pom pom. Poor girl. I recommend a wire that has some sort of plastic around it instead of just a thin wire. Just me.
Also...I used rafia to hang them. I love rafia and it's cheap. I've also used just regular ribbon and the ribbon you wrap presents with. Doesn't really matter...just whatever you think is pretty.
PS...hope you still think these are pretty after viewing Martha's. Ah Martha... She makes my party planning and crafting SO much easier.
They do mention that you can buy a kit to make these...I looked everywhere and couldn't find them. If you can...please send me a link. I'd GREATLY appreciate it. :)