So this year's big project is the whole house adding more storage to our bedroom. We're going to be doing that by adding built-in's like this picture from the blog Young House Love.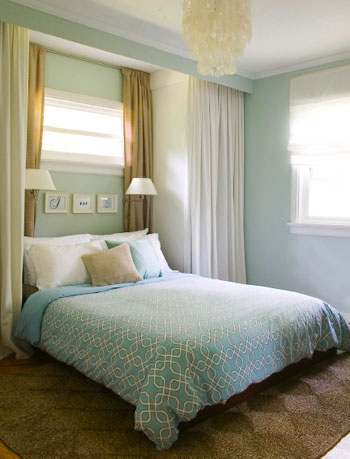 Hidden behind those curtains on the wall are wardrobes that provide additional clothing storage. I also love the idea of lamps on the wall...we might put our own spin on that, we'll see.
Our first step is going to be tearing out the carpet. I'm shooting a wedding this weekend and The Hubby doesn't want to do that without me... he believes if he has rip something out, I should be there to provide the feedback. Haha! So we're going to be doing that the week after next. It's good though...it provides us plenty of time to work through our plans.
Which also include one of these.
A captains bed. LOVE the concept. There is sooooooo much space under the bed that is just wasted!
This particular picture is the Stratton Bed at Pottery Barn. It costs $999.00 to buy. BUT! I found a fantastic blog that gives an incredibly detailed plan on how to build one. Doesn't seem too hard. Between the 2 of us...Hubby and I should be able to pull it off and that way we'll be able to get rid of a dressor! Yay!
We're also mulling over the concept of horizontal stripes in our bedroom. This is another picture from Young House Love of their powder room.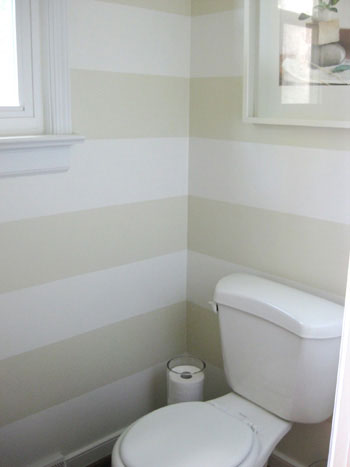 It's because of this picture we fell in love with horizontal stripes in the first place. We love them. But we don't want them in every room. I think we have to decide which room to put them in...bathroom, living room, or bedroom because if they're in every room...yeah, over done.
What do you think? Which room would the wide horizontal stripes look the best in?