I'm a big details person...as I suspect most of you are. SO! I decided that I just HAD to share the wedding bouquet from one of the weddings I shot recently.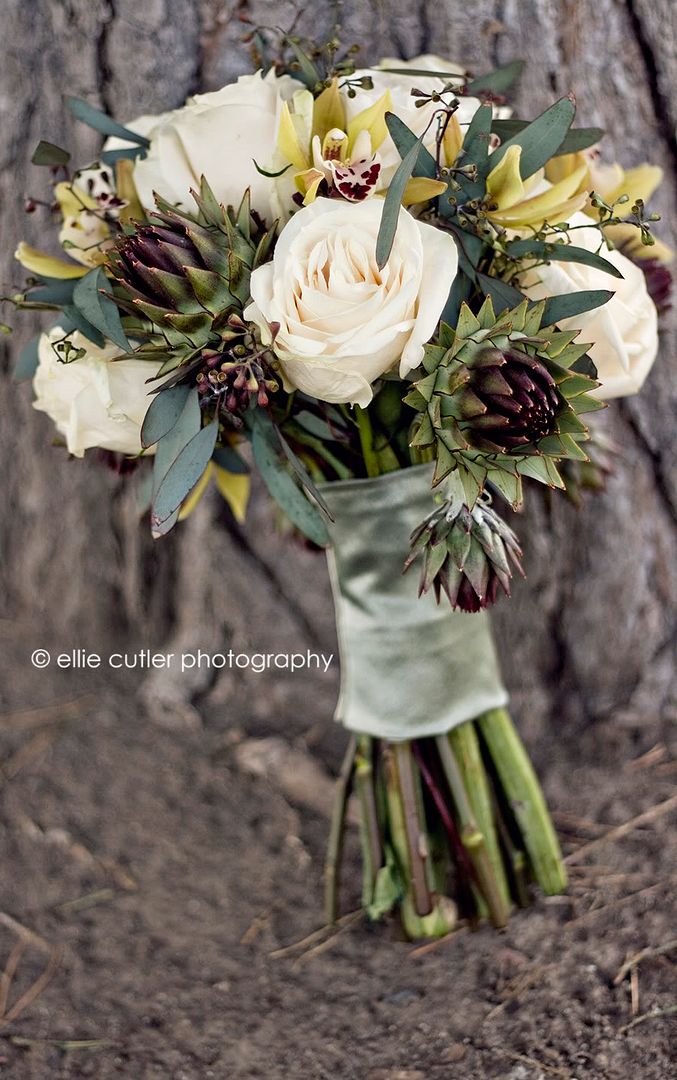 Do you see why I think it is so cool?
Um, if you guessed artichokes...you would be correct!
This bride had artichokes in all of her floral arrangements. I LOVED IT! Seriously...who thinks of mixing orchids, roses, and artichokes?
Anywhoo...just thought I would share. Come back on Monday for more of our weekend happenings. Since they never turn out as planned...you can be sure it'll be either the bed or the basement. Hee hee!